Kovács Hawa provide comprehensive legal services for all areas of civil and corporate law.
Learn More
Our lawyers are multilingual: we work with clients in Hungarian, English, German, Russian and Arabic.
Our approach is to establish accurate, detailed information about the context of the legal issue, and to work with the client to find the fastest and most efficient solution.
We work closely with accountants, tax consultants, notaries and translators to reinforce our high quality legal services.
Property and Real Estate
We are highly experienced in advising and acting for clients in the purchase of flats, apartments or houses in Budapest. We can offer pre-purchase advice and guidance, and take a pro-active approach to achieve a quick completion. We deal with both residential and commercial property transactions. In addition we offer a full range of real estate legal services including:
Sale and purchase agreements
Real estate tax and stamp duty advice
Mortgage agreements
Preparation of lease and tenancy agreements
Property searches, due diligence and pre-purchase enquiries
Drafting of exchange or donation contracts
Legal representation in real estate actions and claims
Preparation of purchase offer letters
Land Registry proceedings and filings
Termination of co-ownership agreements
Applications for Non-EU citizens' permission to purchase real estate
Transfer of utility accounts on sale or purchase
Condominium and building management transfers
Establishing condominiums and communal agreements
Corporate & Business
We frequently advise clients on starting a company in Hungary, buying a Hungarian company, and the ongoing administration of limited companies. Our lawyers are experienced in all aspects of corporate law.
Company formations and registrations
Amendment to company articles and documentation
Corporate restructuring (change of form, mergers and demergers)
Closing a company: Dissolution, striking-off or de-registration of companies
Corporate insolvency, bankruptcy, or liquidation procedures
Changes of company details
Legal representation of companies in litigious and non-litigious procedures for collecting outstanding debts
Drafting corporate documents
Share transfer agreements
Legal advice and counsel on company operations
Family Law
Family law in Hungary is a complex area. We advise and act for clients in cases related to marriage, divorce, joint assets and custody. We act in contentious and non-contentious matters, and can advise on mediation and alternatives to litigation.
Joint ownership agreements
Pre-nuptial and post-nuptial agreements
Termination of joint ownership agreements
Legal representation in matrimonial cases (annulled marriage, invalidity of marriage, existence of marriage, non-existence of marriage, divorce action)
Legal representation in joint property actions
Legal representation in lawsuits to establish origin (establisment of paternity or maternity, rebut paternity presumption, establishment of subsequent marriage's effect)
Legal representation in parental custody claims (termination of custody, repeal of custody termination judgment)
Legal representation in custody, change of custody actions
Legal representation in child, spouse, relative support, change or termination of support actions
Legal representation in guardianship lawsuits
Non-profits, NGOs and Foundations
We can establish and administer various types of non-profit and charity organsation.
Establishment and administration of foundations, non-governmental organizations, and nonprofit companies
Legal representation of foundations, non-governmental organizations, nonprofit companies in legal procedures
Civil claims
We offer advice and a full litigation service in matters where a client is seeking damages, injunctive relief or court judgements.
Breach of contract and other contractual claims
Negligence, personal injury claims and other tort actions
Injunction claims
Slander, libel, defamation and reputational damage claims.
Debt collection
There are a variety of options available to clients pursuing or defending financial claims. We offer a full range of services to creditors, debtors and financial institutions.
Debtor or creditor's representation in payment warrant proceedings
Debtor or creditor's representation in lawsuits
Debtor or creditor's representation of enforcement procedures
Drafting debt acknowledgement documents
Inheritance & Estate Planning
Estate planning is of vital importance for many clients and we can offer advice on wills, trusts and other issues relating to inheritance.
Preparation of wills
Official registration of wills with the Hungarian Bar Association
Legal representation in probate actions before notaries or court
Drafting inheritance agreements
Drafting personal care or life-annuity agreements
Contracts
We can prepare and review all types of personal and commercial contract to ensure that our clients' interests are protected.
Drafting contracts for professional services (construction, design etc.)
Drafting carriage or forwarding contracts
Drafting agency agreements
Drafting co-operation or joint-venture agreements
Drafting loan and security agreements (mortgages, options)
Dr Diana Kovács-Hawa
Attorney at Law
Founder of the Kovács-Hawa Law Office. Dr Diana Kovács-Hawa has over 10 years of experience acting in matters of family law, property law and corporate law. She speaks Hungarian and English.
Contact Diana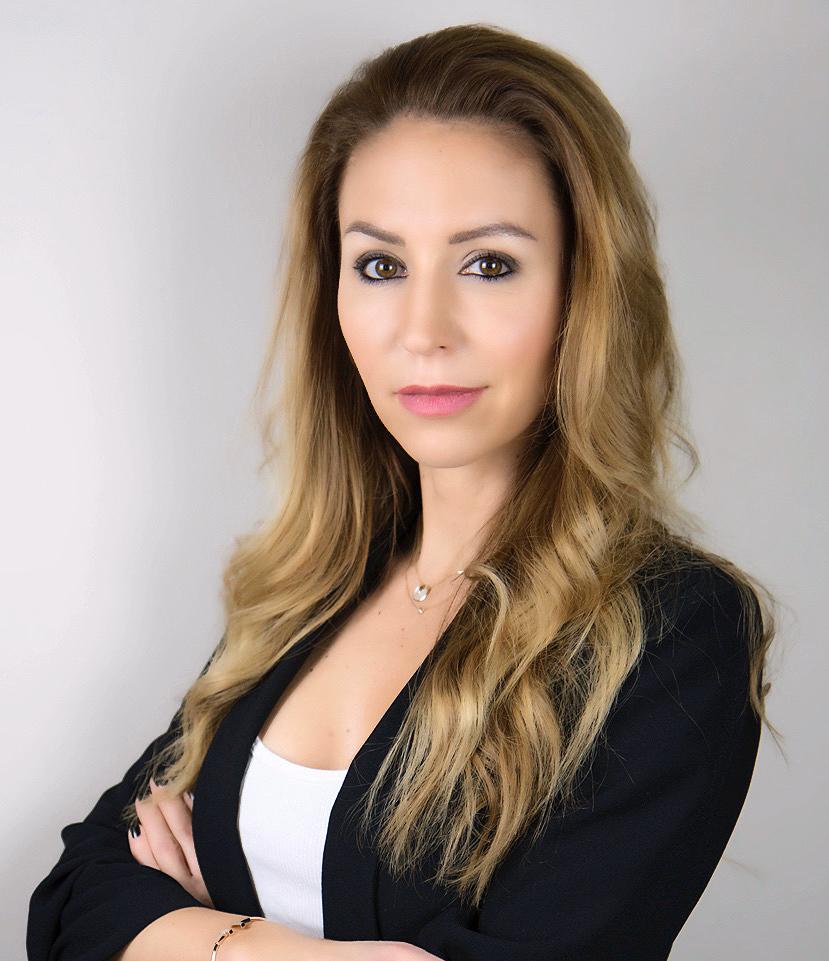 The client and the attorney are free to agree on the attorney's fee. The fee will be dependent on the nature of the case and the work carried out.
The attorney's fee can be based on a time-costs basis. In this case the client will receive details of the working hours spent. For certain services the fees are fixed based on the value of the transaction. The client is generally also required to pay out-of-pocket costs (duty, official service fees etc.).
We think it's especially important to inform our clients of any fees and costs arising during from our work in advance.
You can find more information about the attorney's fees on the website of the Budapest Bar Association and the Hungarian Bar Association.
Kovács-Hawa Law Office
H-1075 Budapest, Király u. 19. II. 5/b.
Phone +36 30 335 83 43
diana.kovacs-hawa@kovacs-hawa.hu
Counselling Hours (available by appointment):
Monday to Thursday between 9:00 a.m. and 6:00 p.m.
Friday between 9:00 a.m. and 1:00 p.m.